Couple ensure Wedding Day Plans include Dance Marathon
This post was submitted by Melissa Hayden (Bruebach) for Children's Miracle Network Hospitals through childrensmiraclenetworkhospitals.org/guest-post. 
Your wedding day: the day you (probably) have at least thought about at some point in your life, and the day most people dream about. In November 2017, my boyfriend proposed, and we were thrilled to be able to start planning that day that I had been dreaming about! Just a week before that, I had participated in my 5th Dance Marathon, and spoke for the 4th time as a "Miracle Child" to share my story. As usual, I left the event feeling inspired, grateful, and full of energy (with very sore feet too, of course). There is absolutely nothing like a Miracle Day event; hearing stories of courage and triumph, dancing with hundreds of others in the room, and celebrating the organization's amazing ability to raise funds for their Children's Miracle Network hospital never ceases to amaze me. I am truly a "Dance Marathon addict", I love everything about the organization, and I have personally seen how much of an impact it has on hospitals and their patients.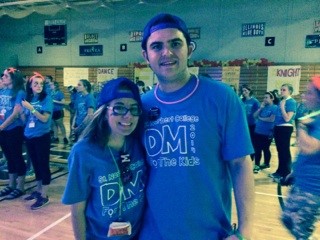 Why am I so passionate about Dance Marathon? I have been, and continue to be, fighting for my life for my entire life. I was born two months early at only ~3 pounds, and have had close 30 surgeries/procedures including ~12 brain surgeries, 3 spinal fusions, and shoulder surgery. I have a genetic condition, called FKBP14 related Ehlers Danlos Syndrome, and when I was diagnosed I was the 10th in the world to have it. I also have hydrocephalus, scoliosis, and CRPS, all of which impact my daily life. For Hydrocephalus, the only treatment is brain surgery, and so I have had to always be prepared for an emergency brain surgery, of which I have had 10 so far. Growing up, I missed many birthdays, holidays, and milestones while I was in and out of the hospital. While this was hard and sad in some ways, the hospital was able to make it as fun as possible, because of money raised from organizations like Dance Marathon. They decorated, Santa came, I was gifted a book for my birthday, they truly do everything they can to make a kid feel like a kid again while they're going through some of the scariest times in their lives. 2012 was a particularly hard year for me, as I had four brain surgeries in four months, and I missed my junior year of college in order to recover. I developed blood clots and had to give myself shots twice a day for over 8 months, and I had gotten so sick my family was told to say their goodbyes. It took me months to gain my stamina back, and almost a year to fully recover. If it weren't for organizations like Dance Marathon, the hospital might not have had pull out couches in every room. This allowed my parents to be near me at all times, and gave them the option to sleep in my room. Without Dance Marathon, the hospital might not have had money for research, which allows the doctors to study new ways to treat their patients, and I might not have been here today to share this story. All of these experiences gave me a unique perspective when I first started participating in Dance Marathon at St Norbert College, I knew just how much these families needed us, because most of my life, I have been "that family". I knew just how much of an impact we were having, and that made me want to work that much harder when I was involved.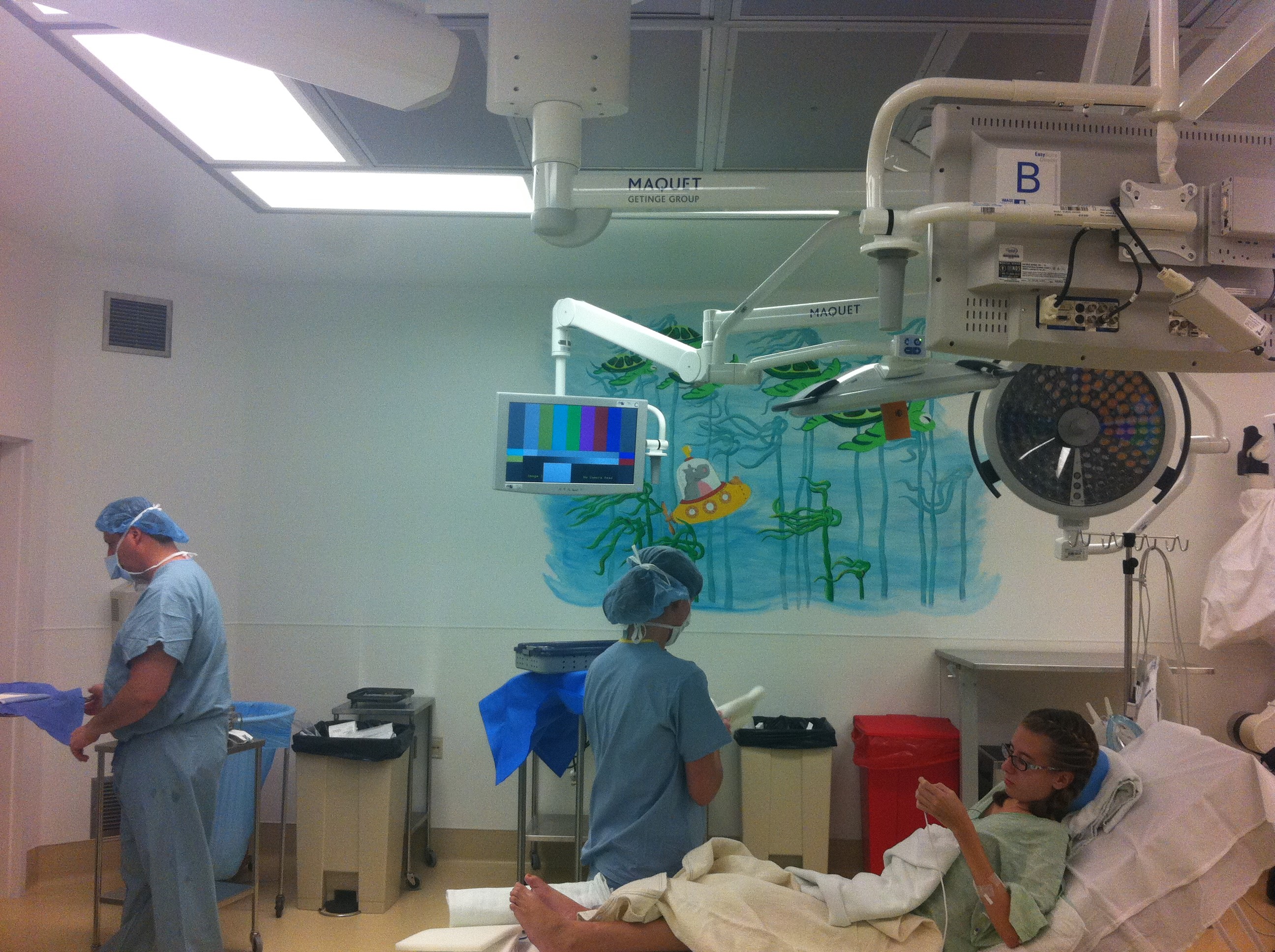 By now, you've figured out just how crazy of a Dance Marathon enthusiast I am, and now here comes the part that still BLOWS MY MIND. While planning our special day we had originally settled on a date in September 2019, but as we planned other parts of the wedding, we realized we wanted to do it sooner than later. As we had already booked a few vendors when we decided to do a date change, we had to coordinate with all of them as to what dates were left available in 2018. It turned out only one date was going to work: November 10, 2018. We agreed to the date, and got back to work planning our wedding that now was almost a whole year sooner! Now comes the crazy part. I still get goosebumps when I think back to when I first found out that St Norbert College's Miracle Day was on our wedding day! It truly was meant to be. Immediately, I realized we HAD to make Dance Marathon a part of our day, especially because we were already going to be on campus for some of our wedding pictures. We got ready that morning, eager with anticipation for both the wedding and Dance Marathon! After we did our "first look" pictures, Matt and I bee-lined for the Campus Center where Miracle Day was being held. I cannot explain how amazing it was to be able to stop in, if only for a few minutes (we arrived at the chapel with about 20 minutes to spare before the ceremony, whoops, clearly we've got our priorities straight). I got to give two of my buddies, other Miracle Children, the biggest hugs which was so special! One of the "Miracle Kids" was Joey Rubin- when we both were SNCDM members he and I found out, in this crazy small world, that we both had the same neurosurgeon in Chicago! He has been incredibly strong as he battled Epilepsy, and we both received treatment at Lurie Children's Hospital in Chicago. We danced it out for a few minutes with the dancers, and then took a group picture with all of the SNCDM members, Miracle Families, and the Dancers (one of my most favorite wedding pictures!), and then we left with full hearts to go get married! We highly recommend crashing a Dance Marathon before you go get married- it was one of the most special parts of our day! It really came full circle for me when we were standing in the group surrounded by hundreds of dancers. Growing up I was one of the "Miracle Kids", then I became a Dance Marathon member, and then I got to celebrate our wedding with SNCDM. I looked around and realized we were celebrating the wedding that might not have been possible had I not received the very best medical care at a Children's Miracle Network Hospital, and I looked at some of the other Miracle Kids; I knew that someday they might be getting married too, and my heart was SO full knowing that they had this chance because of their Children's Miracle Network Hospital, and the dancers in the room. It was one of those moments that just fill you up to the brim with joy.
We want to thank St Norbert College Dance Marathon for allowing us to "crash" their day and interrupt their activities. Never stop dancing; you're dancing for more birthdays, more graduations, and more wedding days! Forever For the Kids, The Hayden's