We've selected
as your local Children's Miracle Network Hospital.
Children's Wisconsin
Wauwatosa, Wisconsin
Children's Wisconsin is the region's only independent health care system dedicated solely to the health and well-being of children.
How Your Dollar Helps Patients at
Children's Wisconsin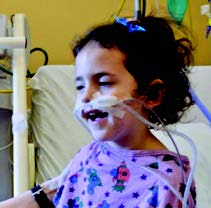 Patient Services
For Kids LikeAvaya
After coming down with a serious case of the flu Ð and suffering a collapsed lung - Avaya was in the ICU in a medically induced coma. When she was finally able to breathe on her own again, she began physical therapy. ÓThere is no doubt that ChildrenÕs saved her life,Ó said her mom.
Children's Wisconsin located in
Wauwatosa

, WI

Children's Wisconsin located in Wauwatosa, WI Children's is the only health system in Wisconsin with the depth of services to achieve recognition for a wide range of pediatric specialty care. U.S. News & World Report ranked Children's Wisconsin in nine specialty areas on the 2019-2020 Best Children's Hospitals list. These rankings are just one of a number of awards that highlight our status as a top children's hospital in the nation. Together, we work to ensure that every child we serve receives nothing but the best.
$20,000 for 2020
By: Sierra Kollath
Going from January 1st, 2020 to December 31st, 2020, this year-long mission will help many children ...
Subscribe to one of our e-newsletters
Through your support, we can provide kids with the best care. Children's e-newsletters share stories of the kids your generous donations have helped and information on upcoming events benefiting Children's Wisconsin.
SUBSCRIBE NOW
Show You Care
Get a free Miracle Band to represent the more than 10 million kids who enter a Children's Miracle Network Hospital for treatment every year.